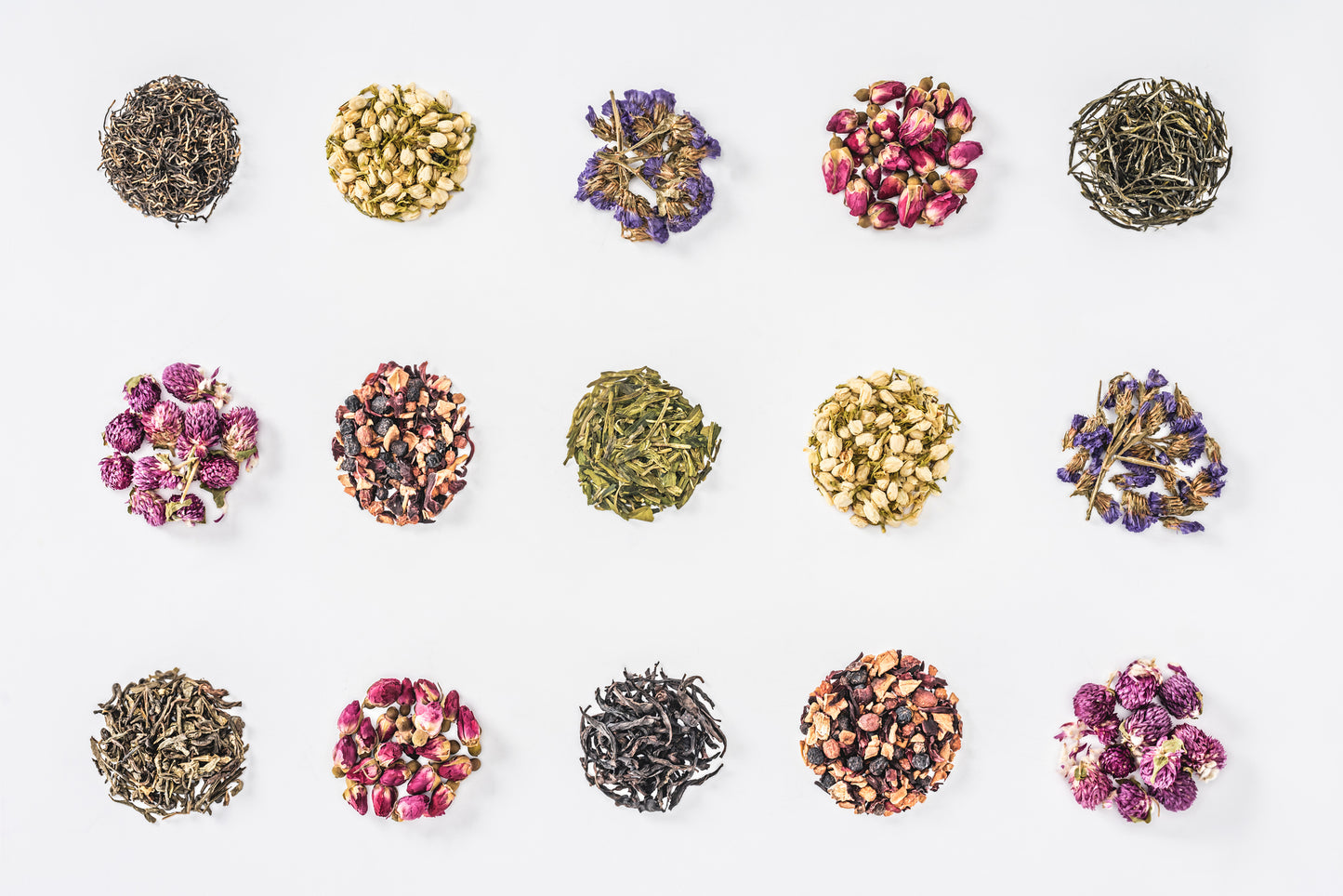 What's Going to Be Hot This Year?
2020 has come to a close, and while it's been a tough year for many, it's now time to look to the future, which is looking brighter than ever! And while nobody can predict the future (2020 made that very clear!) it's time for our yearly predictions of tea trends at Revolution Tea.
Our tea experts have gotten together, discussed the past year, and come up with a few ideas on what types of tea are going to be popular this year, and there's a unifying theme – health!
2020 showed us all the ways we could stay healthy, and we think 2021 will continue this trend with a focus on healthy tea, antioxidant tea, and nutritious tea. In addition, we've also done the research and found tea drinkers are looking forward to less sugary teas and more hot teas in the coming year. Let's take a deeper look at 2021 tea trends now and talk about what types of tea you should be on the lookout for during the upcoming year!
Healthy Tea
While all tea is relatively "healthy," we think 2021 will bring renewed focus to healthy tea, particularly herbal teas. Look for teas with ginger, cardamom, or other spices, and you'll have yourself the best tea of 2021. There are lots of popular, healthy types of herbal tea to choose from, and they all have different effects, so let's take a look at a few of our favorite healthy teas!
Chamomile tea is likely to be very popular in 2021. Chamomile tea has been shown to have calming, anti-anxiety effects and is often used as a sleep aid, which is why it's found in so many "sleepytime" tea blends. In a study of postpartum women who had sleep issues, chamomile was found to help improve sleep quality, and even reduce symptoms of postpartum depression!
Chamomile is also believed to have anti-inflammatory and liver-protecting effects. We recommend our Chamomile Herbal tea if you'd like to try a delicious, healthy blend of chamomile and other herbal ingredients.
Rooibos tea has also been used in its native South Africa throughout history for healing properties and is thought to help with allergies and to help prevent kidney stones, though more research must be done on the topic. Take a look at our selection of rooibos blends now to find a new favorite tea that will help you feel great!
Antioxidant Tea
Almost all types of tea have some level of antioxidants, but green and white tea are particularly popular as antioxidant teas. Green tea has been shown to provide potential health benefits like improved brain function, cancer protection, better fat loss, and a lower risk of heart disease. Pair green tea with a botanical flavor such as a hibiscus or spiced tea, and you'll be right on par with 2021's tea trends. Our Acai Berry Green tea collection combines green tea with antioxidant-rich acai berries for even more health benefits.
Our Pomegranate White Tea is also an excellent choice, combining the powerful antioxidants in white tea with pomegranates for a cup of healthy tea with a shot of antioxidant power!
Honeybush tea, which is closely related to rooibos, is also full of antioxidants, and our Honeybush Caramel Herbal Tea combines rooibos, Honeybush, and Chinese safflower and Egyptian marigold with caramel for a delicious and healthy beverage you're sure to love.
Nutritious Tea
Black teas are known for their nutritious benefits, and can help improve heart health as well as gut health, which can aid in digestion. It's also thought that black tea can help improve focus and concentration. You can see our full collection of black tea here.
Want a delicious and traditional black tea? Our Earl Grey Lavender Black Tea includes Ceylon and Oolong leaves, as well as bergamot and blue French lavender for a delicious sweetness that's as tasty as it is good for you!
Looking for a little something that's a bit more non-traditional? Try our Sweet Ginger Peach Black Tea! It's loaded with premium Assam and Ceylon black tea leaves, as well as fresh peaches and Indian ginger for a spicy, sweet, flavorful taste and aroma that is truly one-of-a-kind, and provides plenty of health benefits, too.
Jump on These 2021 Tea Trends
At Revolution Tea, we're excited about what 2021 has to offer. And while it may bring challenges, we'll all be ready to face them – especially with a cup of healthy, delicious, and nutritious tea loaded with antioxidants!
So, don't let these 2021 tea trends pass you by. Check out our full online tea shop to find even more delicious, flavorful, and healthy types of tea, and expand your tea collection with Revolution Tea today. Feel free to contact us if you have questions or want more information. We're always here to help.