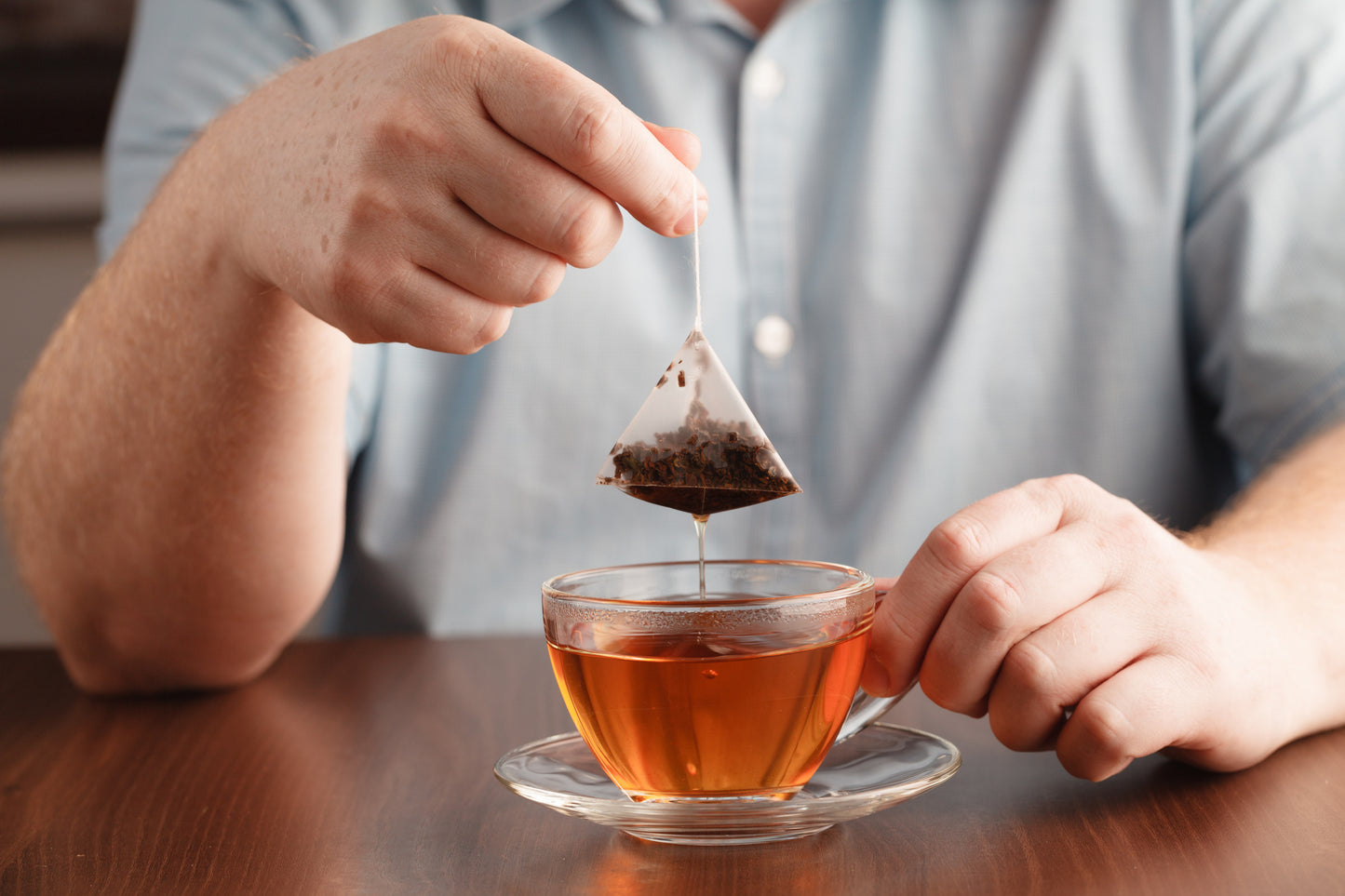 After you brew a tasty cup of your favorite Revolution Tea blend, you likely toss your bag in the trash, compost heap, or recycling bin, but did you know you can reuse it? While we don't recommend reusing it to brew another cup due to the lost flavor and strength of the brew, there are many clever ideas to help you make the most of your used tea bags. Keep reading to discover a few ideas for your used tea bags.
Make a Tea Bath
Tea is great for your skin, and when you add them to a bath, it's the perfect way to enjoy a relaxing soak while making your skin feel great as you enjoy a pleasantly scented bath. We recommend using our Golden Chamomile or Green Tea when adding them to a bath.
Remove Dark Circles and Bags Around Your Eyes
Did you know tea is a great spa tool you can use right in the comfort of your home? Tea's soothing properties help reduce inflammation and can be relaxing for those struggling with dark circles and bags under their eyes. We recommend reusing your Black Teas and Green Teas when reusing them for spa treatment.
Eliminate Unwanted Odors in your Home
Do you have a strange smell in your fridge that won't go away or a closet that smells musty even after you clean it? Used tea bags are a great tool for removing foul odors and replacing them with a pleasant tea smell. When reusing tea to remove odor, we recommend setting your teabags in a spot where they won't touch anything else, like an empty spot on a shelf. We recommend drying the teabags fully before reusing them to avoid unwanted molding as they absorb your homes smells. They can even be used in things like smelly shoes and provide a fresh scent for every wear.
No matter what blend you are looking for, Revolution Tea is sure to have the variety you love. Shop our selection today, and remember to reuse your bags in one of these creative ways after you enjoy your brew.