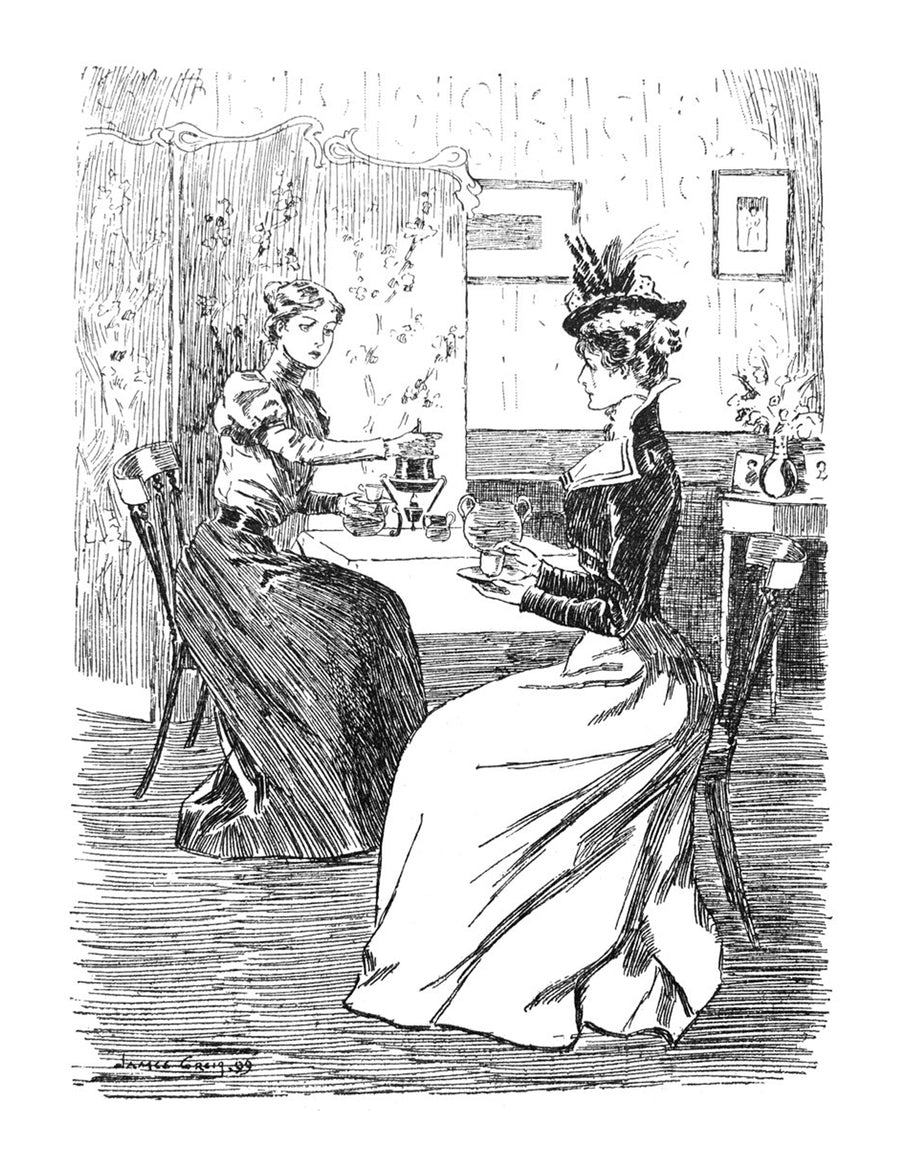 Revolution Tea reflects on the great women in tea history in honor of National Women's History Month
March is National Women's History Month! Last year, we covered the impact women have on Revolution Tea and our partnerships with organizations to give back to the great communities that we source our tea from. This year we want to take a few minutes of your time and talk about some amazing women and their impacts on the history of tea.  We are proud to support women across the globe and hope you enjoy this mini-history lesson where the Revolution Tea team spills the T about women and tea.
Mary Tuke – A True Tea Entrepreneur
The English born Tuke was nothing short of amazing. She was one of the first tea merchants to build a chain of tea stores. She rebuked the societal norms of the 1700's and faced down fines and threats of jailtime while building a tea shop empire that would have rivaled Starbucks in modern times. When many people vehemently opposed her actions, she stood tall with conviction and paved the way for women to be recognized as more than just wives to their husbands.
Penelope Barker – Activism through Tea
Penelope Barker is credited with organizing the first women's political demonstration in America. She organized 50 women to gather and sign a resolution to boycott British tea in response to the 1773 Tea Act. On October 25, 1774, Barker hosted the women in the home of Elizabeth King, where they signed a resolution supporting the boycott while drinking tea made from mulberry leaves, lavender, and other local herbs.
Dr. Annique Theron - The Mother of Rooibos
Dr. Theron discovered the healing powers of this unique South African tea over 50 years ago. The discovery happened in 1968 after Dr. Theron gave her baby that was suffering from severe allergies a warm bottle of Rooibos to drink. To her surprise the Rooibos was the only thing that calmed the allergic reaction. Her daughter even had reactions to Dr. Theron's own breast milk – since her birth.
Intrigued about Rooibos' calming effects, Dr Theron began to investigate if there was more to Rooibos, beyond refreshing, and tasty tea. She struggled to prove her findings as many wrote her off for being a woman and refused to listen to her claims. Dr. Theron faced great adversity and roadblocks but refused to ignore the miraculous change in her daughter's health. She became extremely motivated to scientifically explore, discover, and verify the healing properties of Rooibos tea.
Rooibos is one of the most popular tea beverages consumed globally thanks to Dr Theron's discovery. "Her tenacious and never-give-up attitude has created a booming industry, which has not only contributed to a healthier lifestyle for millions of people," says Adele du Toit, of the SA Rooibos Council.
Tea has always played a part in progression of women's rights.
Revolution Tea is proud to support all women in every walk of life and we are love the rich history of women's influence in the world of tea. We hope you enjoyed our mini-history lesson and look forward to celebrating Women's History Month everyone in many years to come!