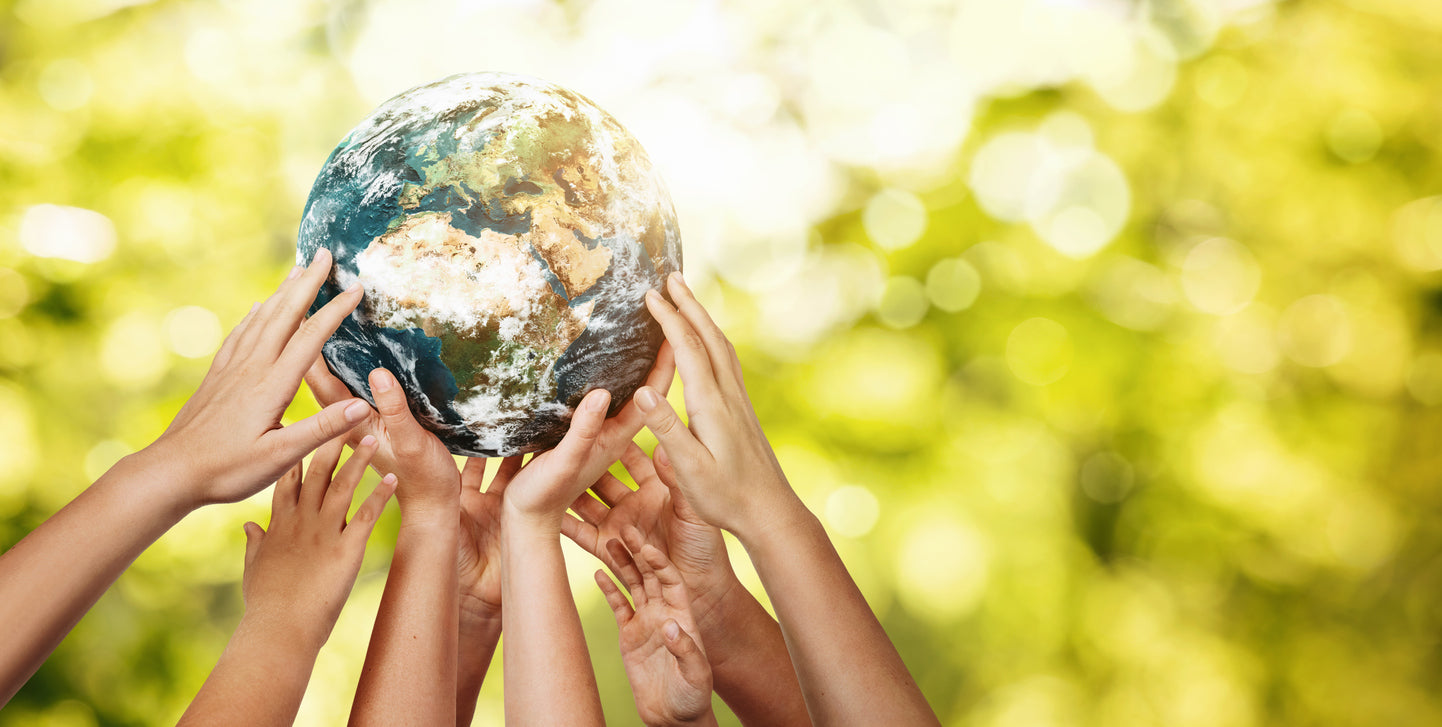 Our Earth Day Tips & Recommendations
At Revolution Tea, we're passionate about preserving the natural environment, which is why we work to provide sustainable, organic, and delicious tea that tastes great – and also makes you feel good about reducing your environmental impact.
That's why we always celebrate Earth Day – and on April 22, 2021, we'll be taking steps to think about how we can protect nature and our environment in the future. Wondering how you can help? You've come to the right place!
This Year's Theme For Earth Day Is "Restore Our Earth!"
Earth Day falls on April 22 each year, and while the overall goal of the day remains the same – protecting and safeguarding nature – each year has a distinct theme. This year, the theme of Earth Day is "restore our earth!"
It's always important to think about how we affect the environment around us, and how we can work together to live more sustainable, eco-friendly lifestyles. Looking for some suggestions on how to celebrate Earth Day and restore our earth this year? Here are a few recommendations from Revolution Tea.
Revolution Tea's Earth Day Tips
Reduce power usage

– Power consumption rises a lot during the hot months of the year. Consider keeping your air conditioning turned to 78° – this keeps you cool and comfortable while saving you money on your power bill and reducing your carbon emissions.



Find a local green organization and get involved

– Most towns and cities have green organizations that help lobby for sustainability, participate in cleanups of the local environment, and take other such actions to help protect the environment. Find one near you and get involved!



Join a cleanup on Earth Day

– Make a change in your community by volunteering for an Earth Day cleanup. You can join other local volunteers in your area, clean up litter, and make the world a greener place – one day at a time!



Keep recycling

– Recycling helps keep metal, plastic, paper, cardboard, and other items out of landfills, so make sure you recycle everything you can throughout your day-to-day life.



Start composting

– Lots of food waste goes into landfills, which contributes to emissions and is wasteful. By composting food scraps, you can keep these items out of the landfill – and create nutritious compost that you can use to plant flowers, a vegetable garden, and more.
Revolution Tea Is here To Help With Our Bio-Line Teabags!
Revolution Tea offers plastic-free tea bags. Our Bio-Line of products is 100% eco-friendly, biodegradable, and compostable. So instead of tossing your teabags into the trash, you can put them into your compost bin – where they'll break down and create nutritious compost, along with all of your other food scraps.
So if you're looking to celebrate Earth Day, we can help. By choosing our Bio-Line teabags, you can rest assured that your morning cup of tea won't create any waste! Shop now, and browse our full collection of amazing biodegradable tea bags.
Celebrate Earth Day With Revolution Tea's Bio-Line – Live A More Sustainable Life
Everyone can do their part to make the world a better place, and Earth Day is a great time to think about your commitment to nature and sustainability. At Revolution Tea, we're always looking for ways to protect the natural world – and our Bio-Line teas are the latest innovation we've made toward reducing waste.
Thanks for reading, and thanks for celebrating Earth Day with us! Get out there, see how you can make a difference, and take every step you can toward a brighter and greener future.