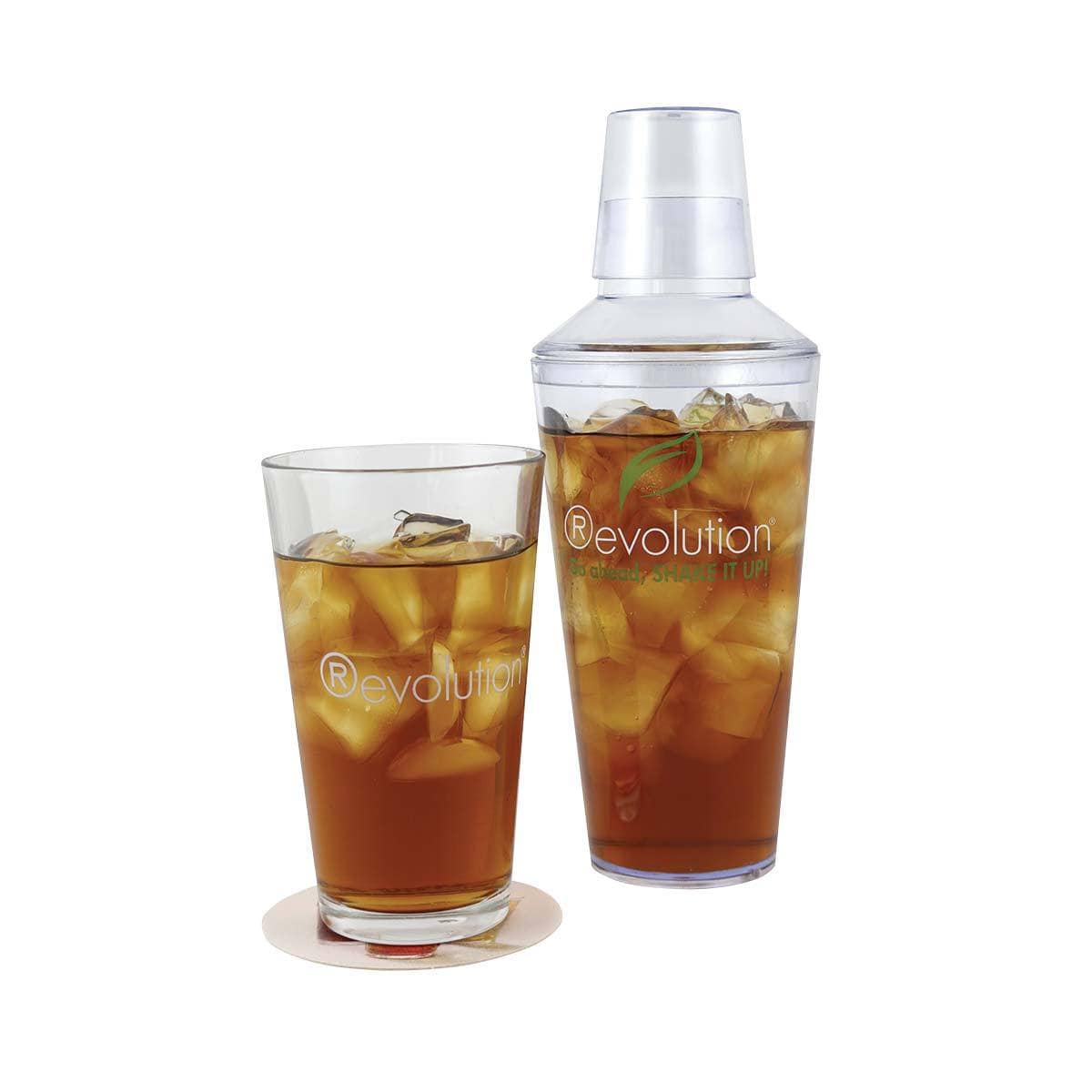 Iced tea recipes have been gracing our planet since as far back as 1823 and became popular in the United States around the 1860s. There's just something about the ability to enjoy the flavor of tea on a warm day, or indeed all year round! Iced tea isn't just delicious, though. It can often be a thrill to make and offers the perfect ensemble of flavors for parties, outdoor lunches, or just about any other time you feel like it.
So what's the best way to make iced tea? Well, at Revolution Tea, we believe that our infuser tea bags offer an abundance of delicious flavors, any of which can be made into the perfect iced tea for any occasion. Here's how:
Perfect Iced Tea From 4 Infuser Tea Bags
Step 1 - Put 4 revolution tea bags (of the same flavor) into clean empty shaker.
Step 2 - Pour hot water into the shaker up to the "Shake it up" text and steep for 5-8 minutes.
Step 3 - Carefully remove tea bags with tongs and discard.
Step 4 - Add Premium Honey Monin® Syrup to the shaker. (3 pumps recommended for a full serving.)
Step 5 - Fill shaker with ice, seal shaker with lid and cap, and shake carefully for 30 seconds to cool tea.
Step 6 - Remove cap from lid (ensure lid is on tight) and pour shaken iced tea into glass.
Step 7 - Let liquid settle, remove the lid, and pour over a pre-filled cup of ice. Garnish with lemon/lime and mint. (Makes three 16-ounce servings.)
Drink It in® With Revolution Tea
At Revolution Tea, we know the difference that full, sun-dried tea leaves make when compared to standard teas that are comprised of tea fannings and...dust. In 2000 we developed the first mesh infuser tea bag that keeps our whole loose-leaf tea in one piece without breaking it down. This enables you to get a proper steep going on and produces some of the best tea on the market today. If you're looking to up your iced tea game this spring or summer (or fall or winter, because why not?) then it's time to add our Revolution Shaken Iced Tea to your life. Order today and receive everything you need to make the perfect iced tea for your friends, family, and most importantly, yourself!