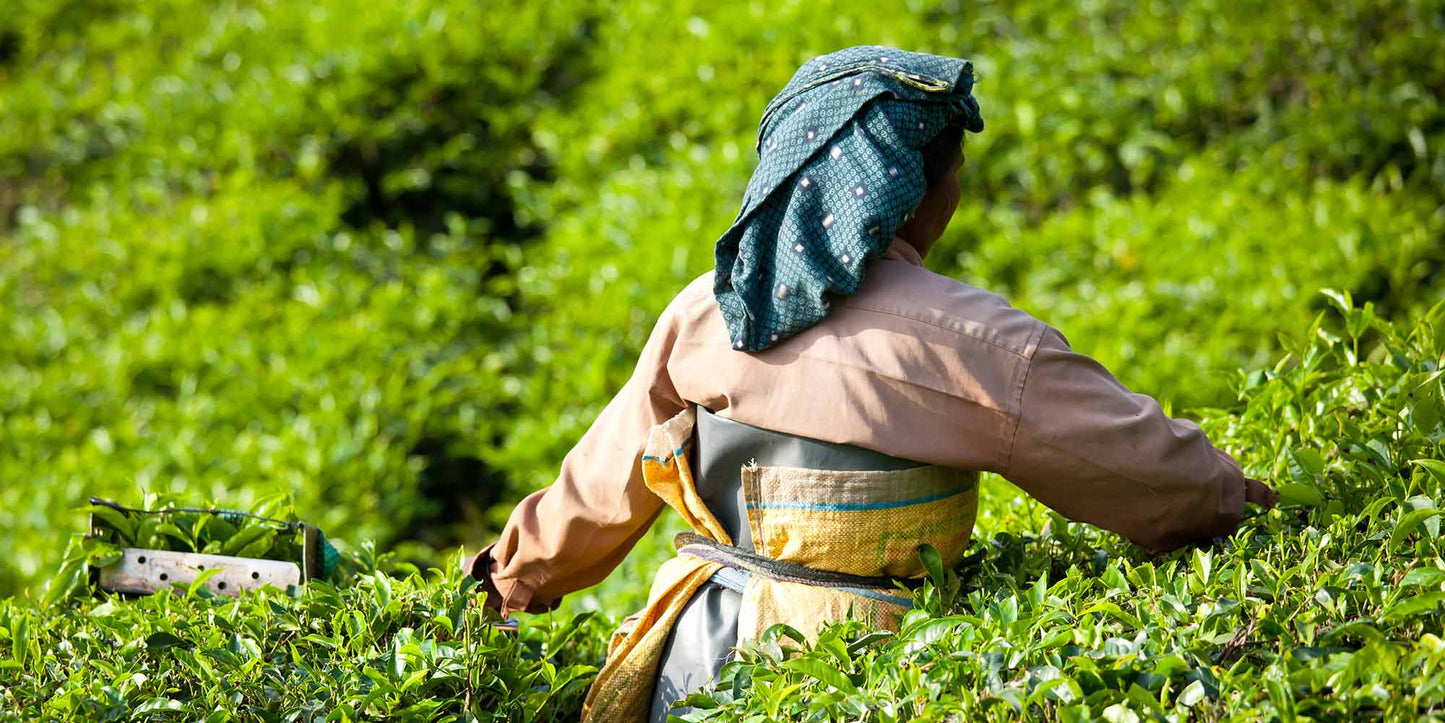 Reflecting on International Women's Day, we'd love to take the time and acknowledge the difference that women make in the work force. Revolution Tea is proud to celebrate and support women across the globe. When choosing to produce and source from India, we sought after ensuring a quality of life for those making it possible to deliver the tea in your cup – women make up 80% of those working to bring a little joy in your teacup. Together, our initiatives and vision have made a difference in thousands of women's lives. Here's how.
Powerful Women in Rural Communities
Numerous rural villages have limited to no access of modern healthcare and little exposure to health education. While providing a safe & quality work environment, as well as equal employment opportunities to women in our workforce is important, there was more to be done. In partnership with like-minded organizations, time, resources and services are provided to women and families in needy communities across the states of India. These communities are offered educational opportunities and access to healthcare that betters the quality of life to individuals and societies as a whole. One initiative we are proud to provide support is through a Mobile Healthcare Project where three to four villages are visited per day to provide consultations, medication, and nutritional supplements at no cost to the patients.
Women in Healthcare
Alongside this project, there are various healthcare facilities, like surgery centers and eye care facilities, that are made available at low affordable rates. Thousands have been able to take advantage of healthcare services otherwise not available or affordable due to low income and non-accessibility.
The Maternal and Child Health Project is another initiative aimed at addressing key issues related to safe motherhood and malnutrition in remote villages in Maharashtra, India. This project works to increase the immunization coverage for children, counsel adolescence in Family Life Education, and decrease malnutrition by ways of breastfeeding nutrition education in women.
The Gift of Education in Odisha, India
With many girls and women with no access to further their education, a partnership with the Ophthalmic Clinical Assistant Training Course is changing this. A two-year course in which girls from Bhubaneshwar, Odisha train in ophthalmic clinical skills. Ten students from the community are trained each year through this program at no cost to them.
Another training course available is the Medical Attendant Certificate Training. Offered in Kohima, Nagaland, about twenty girls from remote areas are trained annually, providing a better quality of life for them and providing quality healthcare to the public. Once completed, the girls are employed in government healthcare and are often encouraged to go back to their villages and help their respective communities by providing primary healthcare.
The Global Impact of Women
We are proud to be a part of so many transformational social initiatives supporting women, who in turn support their communities, creating a better world for us all. For more information on International Women's Day and for ways to get involved, visit the official website at internationalwomensday.com. Celebrate the women around you by sharing a cup of tea, or two, together.