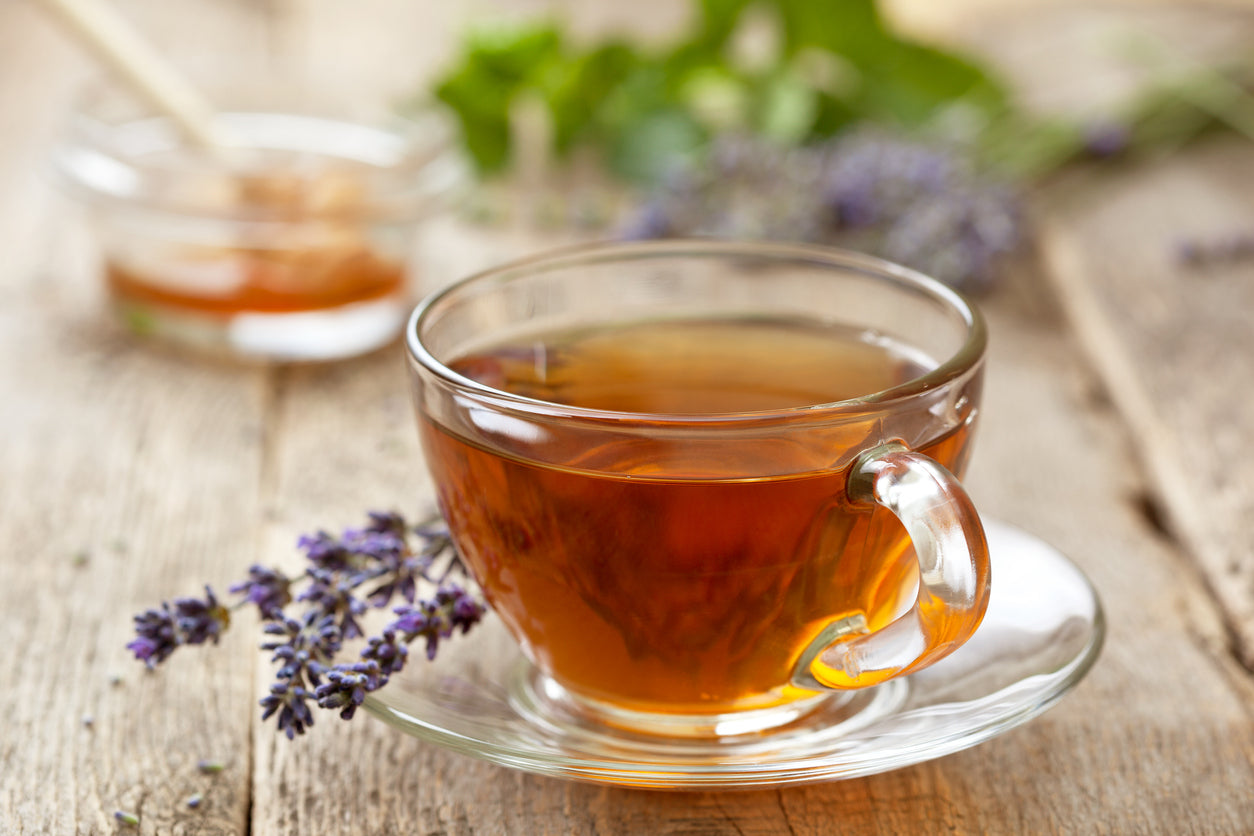 Are you thinking about quitting caffeine? Caffeine is in many of the drinks we consume daily and can be hard to avoid if you don't know where to look. The majority of people get their caffeine from coffee, sodas, energy drinks, and some types of tea, so it can be hard to think of an alternative that isn't just water. Did you know herbal tea is a great option as an alternative? Herbal tea has a long history, and its unique flavors are just as delicious as your favorite drinks. Herbal tea is a beverage that is both caffeine-free and made without any traditional tea leaves. This delicious drink uses fresh or dried flowers, leaves, fruits, seeds, and/or herbs that are steeped in boiling water. Herbal tea is full of health benefits and is a great alternative for those trying to kick a caffeine habit.
What does caffeine do to the body?
Caffeine is one of the most common stimulants in the world, and it can affect your body in many ways. Caffeine is sure to give you a burst of energy that people often use to wake up, work a long shift, stay up late, focus on tasks, and more. When your caffeine wears off, it often comes with a hard crash that leads to only more caffeine intake. As your caffeine use increases, the likelihood of symptoms like anxiety and insomnia rises. When overused, caffeine can cause irritability and drowsiness, furthering the need for a caffeinated drink just to get through the day. At Revolution Tea, we offer several delicious non-caffeinated herbal teas that will help you break your caffeine habits with ease.
What types of tea can I replace my caffeine with?
Herbal tea is a great option for those trying to kick caffeine out of their daily routine. There are so many amazing benefits of herbal tea, and they are loaded with powerful antioxidants, nutrients, vitamins, and minerals. Check out our selection of herbal teas below and start a more productive, better hydrated, and healthier lifestyle.
Citrus Spice Herbal Tea
Our Citrus Spice Herbal Tea is made with a blend of Rooibos, lemon peel, orange peel, cloves, cinnamon, and other natural herbs. This refreshing melody of flavors is sure to impress and will have you coming back for more. This tea is made with no caffeine and is a great way to start your journey away from caffeine.
Golden Chamomile Herbal Tea
Our Golden Chamomile Herbal Tea is made from Egyptian chamomile flowers, marigold flowers, and peppermint leaves. This drink brings a sense of calm and relaxation with every sip and is the perfect way to unwind or de-stress after a long day. This tea also comes with no caffeine and is a great drink for those looking to kick caffeine out of their daily routine.
Honeybush Caramel Herbal Tea
Our Honeybush Caramel Herbal Tea combines the great flavors of African rooibos caramel tea with sweet honeybush and includes subtle floral notes from Chinese safflower and Egyptian marigold. This unique drink is naturally caffeine-free and packed with healthy antioxidants.
Southern Mint Herbal Tea
Our Southern Mint Herbal Tea is made from 100 percent whole peppermint leaves. This delicious drink has soothing properties and can help combat headaches and aid in digestion, helping you kick caffeine that much easier. Our peppermint herbal tea is caffeine-free and will help you approach every day feeling your best.
If you are looking for a great alternative to caffeinated drinks, herbal tea is one of the best alternatives for you. Shop Revolution Tea's selection of Herbal Tea today!