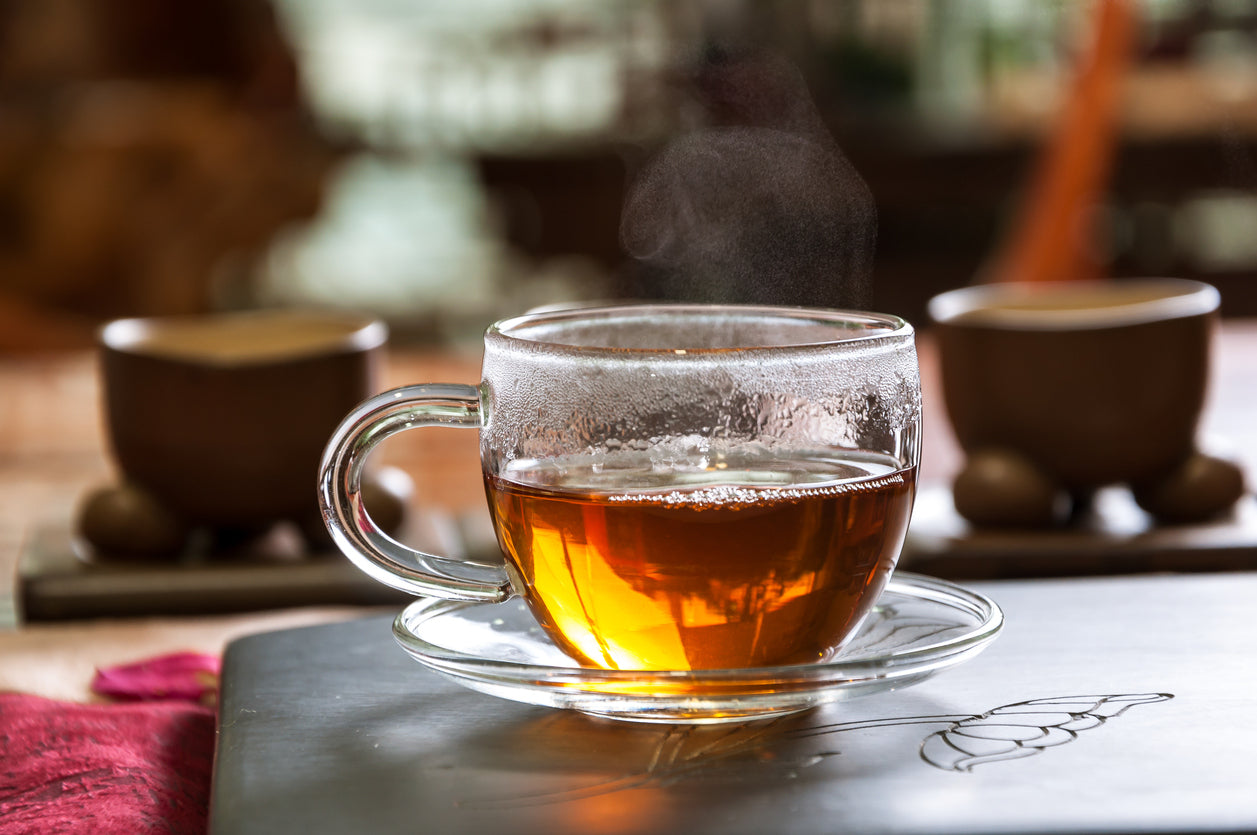 Finding a sweet caffeine-free drink can be difficult, especially when many popular drinks found on store shelves contain caffeine. Sweet drinks like flavored coffee, soda, energy drinks, and even some types of tea contain caffeine making it hard to avoid. Caffeine can certainly help energize you when needed, but it also has many unwanted side effects. Many of those who use caffeine experience increased stress, feelings of anxiety, and even insomnia. Whether you are simply trying to stop caffeine use or have a sensitivity to caffeine, it can be hard to find caffeine-free drinks to satisfy your sweet tooth. Luckily Revolution Tea has the perfect option for you.
Our Honeybush Caramel Herbal Tea is the perfect option for those with a sweet tooth who are looking for a sweet caffeine-free drink to enjoy. It offers a delicious caramel flavor and is made with South African rooibos, sweet honeybush, Chinese safflower, and Egyptian marigold. This caramel-flavored tea is naturally caffeine-free and is packed with antioxidants. This tea can help improve sleep, reduce anxiety, lower blood sugar, reduce inflammation, and help with colds, all while tasting great! Our delicious herbal teas can be served hot or cold so you can enjoy them year-round no matter the weather. If you are looking for a little extra sweetness for this drink, a pinch of sugar brings out the bold caramel and honey flavors that much more.
Next time you want to satisfy your late-night sweet tooth, choose Revolution Tea's caffeine-free Honeybush Caramel Herbal Tea. This delicious drink is available in 16, 20, 30, & 60 count containers. We offer free shipping on orders over $49, so check out our full selection of herbal teas today!