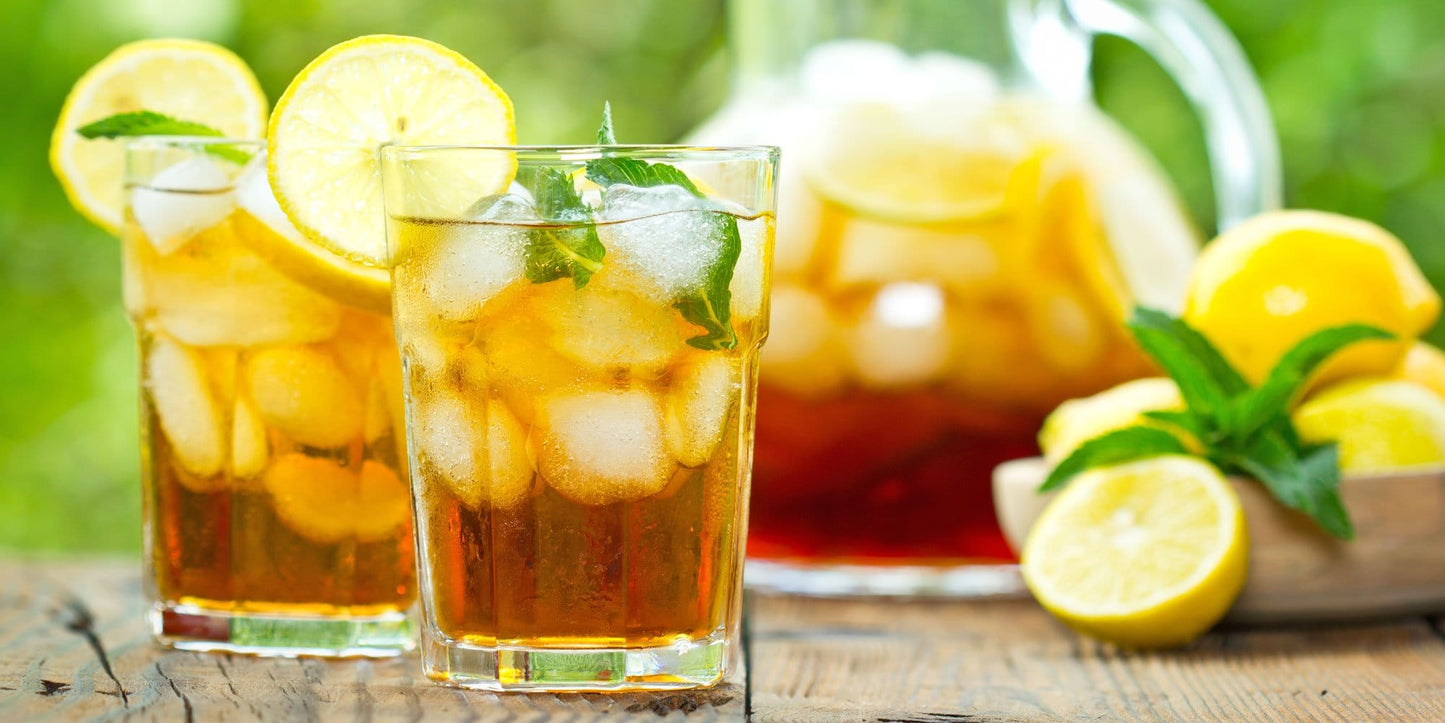 Iced tea is more than just a drink - for many, it's an art form. The first ice tea was introduced to the masses on a hot day at the World's Fair quite by accident. In 1904, Richard Blechynden iced down his hot tea to sell it more effectively and a new craze was born. Of course, some households had been serving iced tea for decades previous to this, particularly in the Southern United States, but once iced tea was sampled by thousands in St. Louis, the beverage became an instant favorite.
Simple Iced Tea
There are many ways to make iced tea, but the simplest is to mix commercially available powered tea into water, chill and drink. Those who pride themselves on their tea, however, would never dream of making the concoction in this way.
Most make iced tea in much the same way as hot tea. Water is boiled and tea bags are steeped. Only in most cases, you make an entire pot of tea rather than just a cup. The tea is diluted and allowed to cool, or the h3 mixture is poured hot over ice to dilute and cool at the same time. Iced tea is served over ice and usually garnished with a lemon.
Sweet Tea
In the South and anywhere patrons enjoy presweetened drinks, sweet tea is often as available as unsweetened. Sweet tea is made hot, but then sugar is added to the hot mixture. When the tea is diluted and cooled, the sweet flavor, and often a few extra garnishes such as lemon, mint or raspberries make sweet tea a refreshing treat.
Like many food items, there are a great number of recipes for sweet tea that are carefully guarded and copied by generations of families. Even some restaurants bring customers back time and time again thanks to their special sweet tea. In most cases, however, even if unsweetened tea is the only available choice, it is sweetened by the individual using sugar or artificial sweeteners.
The Art of Iced Tea
In some circles, iced tea is as prized as a secret family recipe. Recipes for iced tea date back to 1879, and the beverage was likely served for years prior to that. In the south, iced tea is called Southern table wine simply because it is served so often and considered such a sort of pride.
If you come calling on a hot day, you're as likely to be offered a glass of iced tea as you are a soda. Given the chance, you should always opt for the tea. Not only is it more cool and refreshing, it is also an excellent source of antioxidants and natural flavors.
There is nothing unnatural about iced tea until artificial sweeteners are added. Select any kind of tea, although black tea is most often used, and brew up a pitcher for yourself. You'll quickly discover that once you make the switch to iced tea, it's very hard to go back.