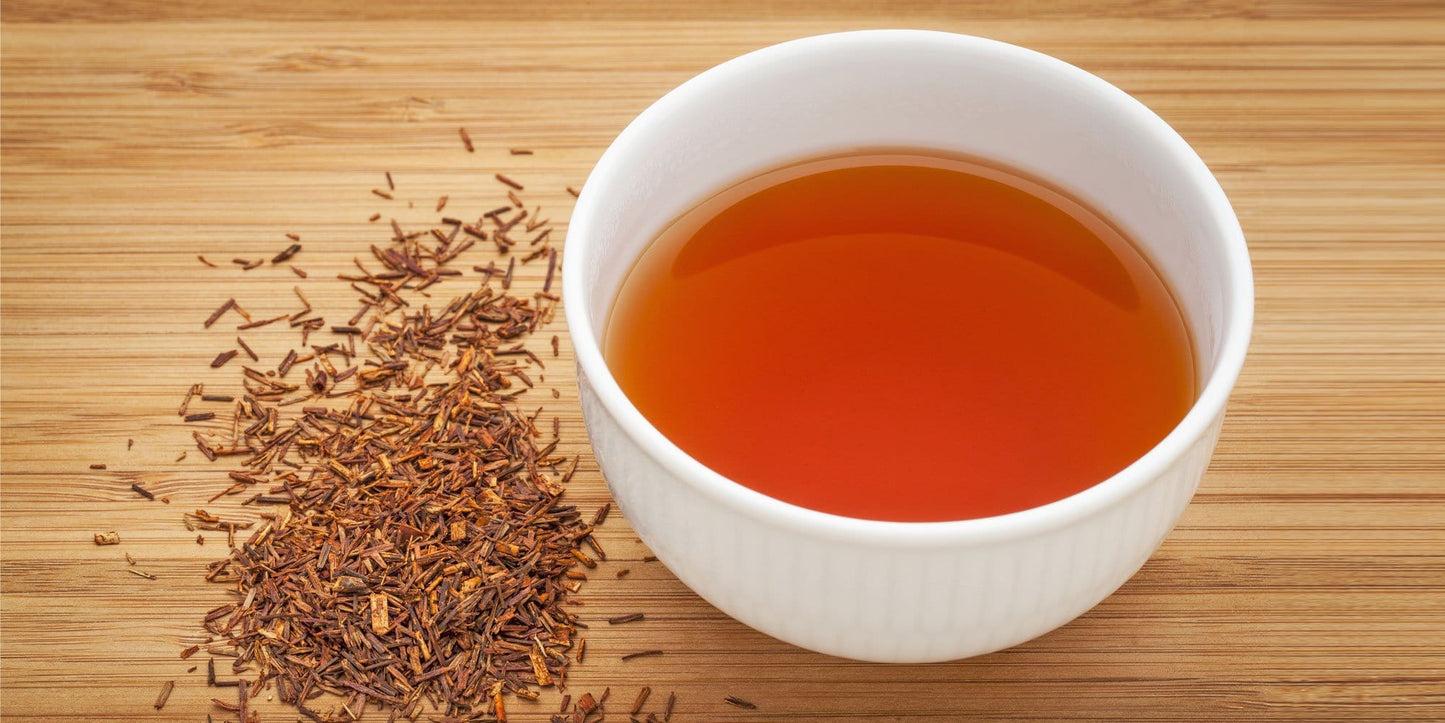 Dating back to Ancient Egypt and Ancient China, herbal tea has been used for hundreds of years for its health benefits and great taste. Naturally caffeine free, along with its combination with various herbs and spices, the benefits and great taste of herbal tea are still enjoyed around the world today.
Historic Herbal Remedy
When combined with different herbs and spices, herbal tea can help in the healing process of many illnesses. For example, the peppermint leaves in Southern Mint herbal tea can be used to help people in a variety of ways. According to Dr. Mercola, peppermint can provide relief to a variety of ailments such as: Irritable Bowel Syndrome, Infantile Colic, Tuberculosis, Hay Fever, Memory problems, Chemotherapy-Induced Nausea, Prostate Cancer, Headaches, Stress, and many more. According to GreenMedInfo, dried peppermint leaves have even been found in several Egyptian pyramids carbon dating back to 1,000 BC.
Modern Day Discoveries
Honeybush Caramel herbal tea has the South African herb, rooibos, which is rich in antioxidants, minerals, and vitamin C. According to WebMD, these antioxidants "are the organic substances believed to scavenge free radicals, the toxic by-product of natural biological processes that can damage cells and lead to cancer.
Our ancient ancestors were on to something when they began implementing tea, herbs, and spices into their health regiment. Not only does it taste great, it can help you feel great too.
Revolution's Herbal Teas
Citrus Spice Herbal Tea
Golden Chamomile Herbal Tea
Honeybush Caramel Herbal Tea
Southern Mint Herbal Tea