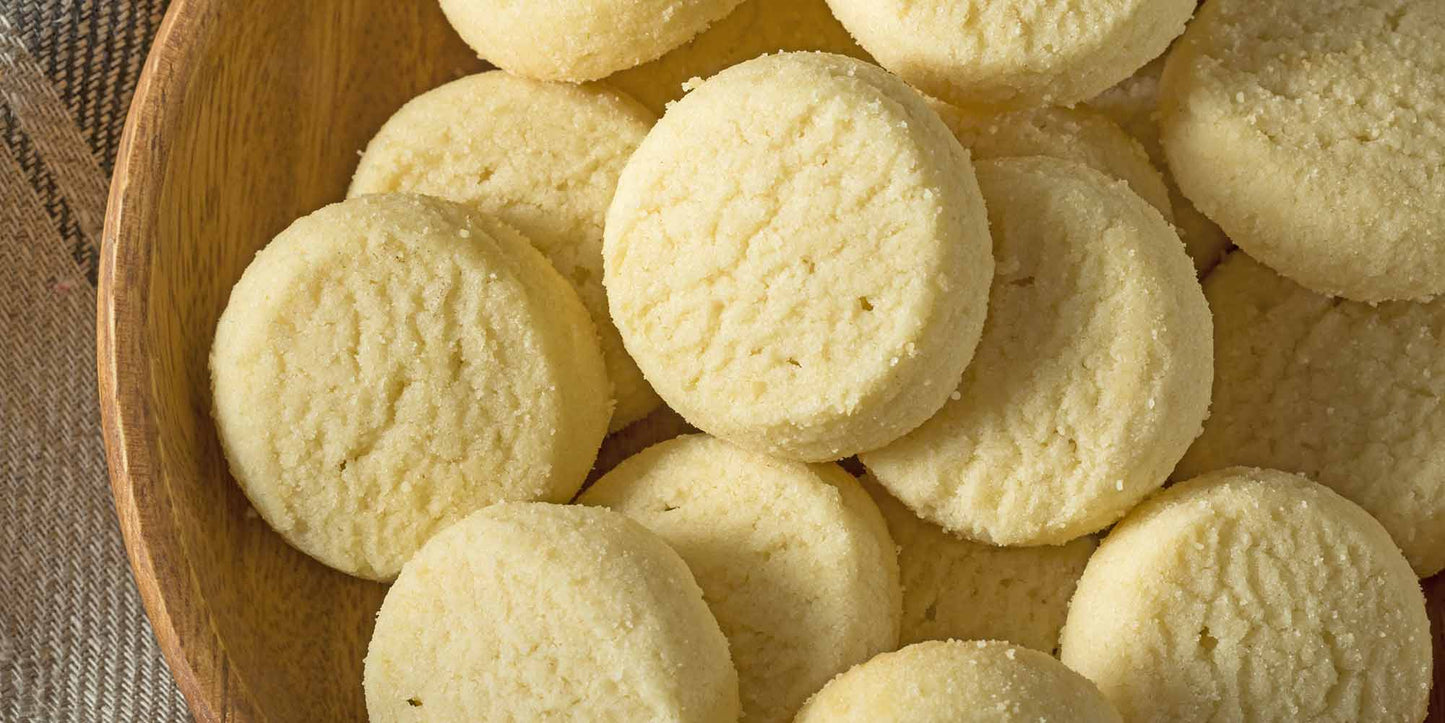 Cookies at tea time have long been a favorite of tea drinkers, and these light and powdery gems are no different. Green Tea Cookies made with our simple syrup will complement any afternoon gathering. Whether a bridal shower or just a lunch with friends, these cookies will melt in your mouth and delight your guests! The recipe for our green tea simple syrup can be found here in our blog.
Ingredients:
1 cup room temperature butter
1/3 cup green tea simple syrup
1 egg yolk
1 teaspoon lemon juice
2 1/4 cups all-purpose flour
1 teaspoon baking powder
How To Make Your Green Tea Cookies
In a large bowl, mix together the butter and syrup. Mix until smooth. Stir in the egg yolk and lemon juice. Blend in the flour and baking powder. Mix until well blended and dough is created. Wrap dough in waxed paper or plastic wrap, and refrigerate for 1 hour.
Preheat the oven to 375 degrees F. On a floured surface, roll out half dollar size balls of dough. Press dough balls onto ungreased baking sheets spaced 1 inch apart and flatten tops slightly with fork.
Bake for 7 to 10 minutes in the preheated oven, until the tops are dry, and the edges begin to brown lightly. Store in an airtight container at room temperature after cooling.
Make Them Your Own
These cookies can be adapted to fit your gathering or to suit your tastes in many ways. Drizzling melted dark and white chocolate in a criss cross pattern over cooled cookies makes a great visual presentation as well as a tasty addition to your party. Adding nuts or chocolate chips to your dough before cooking is another great way to make a lasting impact on your guests. And of course, you can use our green tea syrup to create a glaze for the tops of the cookies, which will strengthen the green tea flavor.