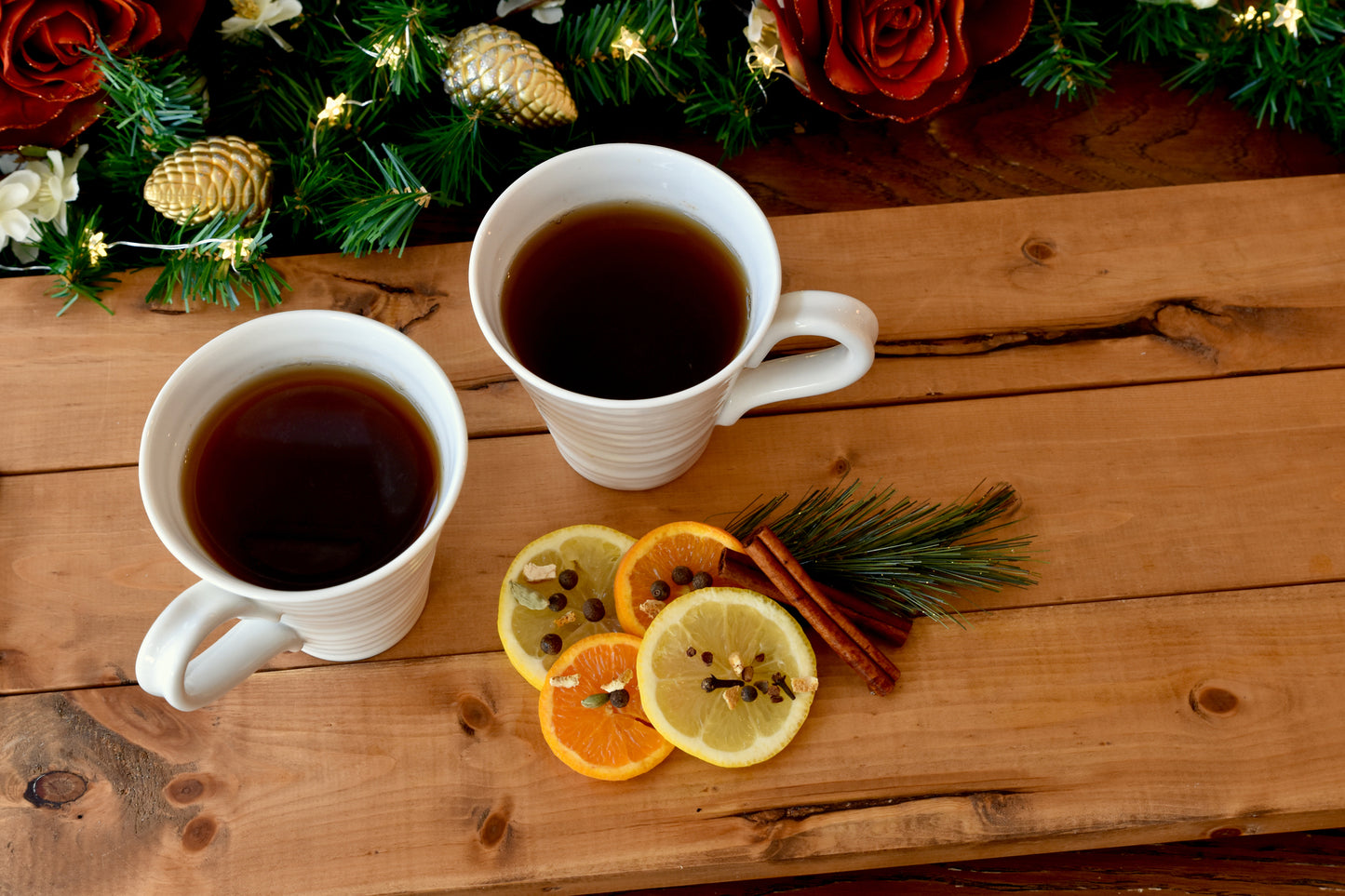 As winter starts creeping and the air begins to get chilly, nothing beats snuggling up with a blanket and enjoying a warm cocktail. The hot toddy is a classic cocktail that is simple to make and one we know you will enjoy. This recipe requires a base liquor, honey, lemon, and Revolution Tea's delicious Bombay Chai Black Tea. This tea is great for experimentation and will pair great with a variety of different liquors.
Whiskey, rum, and brandy are all commonly used in a hot toddy, and we recommend you choose your favorite or just choose what you have on hand. However you make your hot toddy, we know it will soon become a cold weather favorite!
Ingredients
1 cup water
1 Bombay Chai Black Tea Bag
1 tablespoon honey
1 1/2 ounces​ brandy, or whiskey, or rum
Freshly squeezed lime (to taste)
Cinnamon stick (garnish)
Lemon wedge (garnish)
Gather your ingredients
Heat your kettle or microwave your cup of water to bring it close to a boil. Once heated, steep your Bombay Chai Black Tea for 3 to 5 minutes and remove your bag.
In a separate cup, drizzle honey and coat the bottom of this glass. This will be the glass used for drinking your hot toddy.
Add your preferred liquor and freshly squeezed lime to this glass and add your brewed tea.
Stir well, garnish with your cinnamon stick and lemon, and enjoy!
Revolution Tea's Bombay Chai Black Tea has an exotic taste that provides a unique twist on traditional Indian black leaf chai tea. This tea brings together the perfect blend of Assam black tea, ginger, cloves, nutmeg, and cinnamon chips. Keep warm all winter long and order your perfect tea from Revolution Tea today.