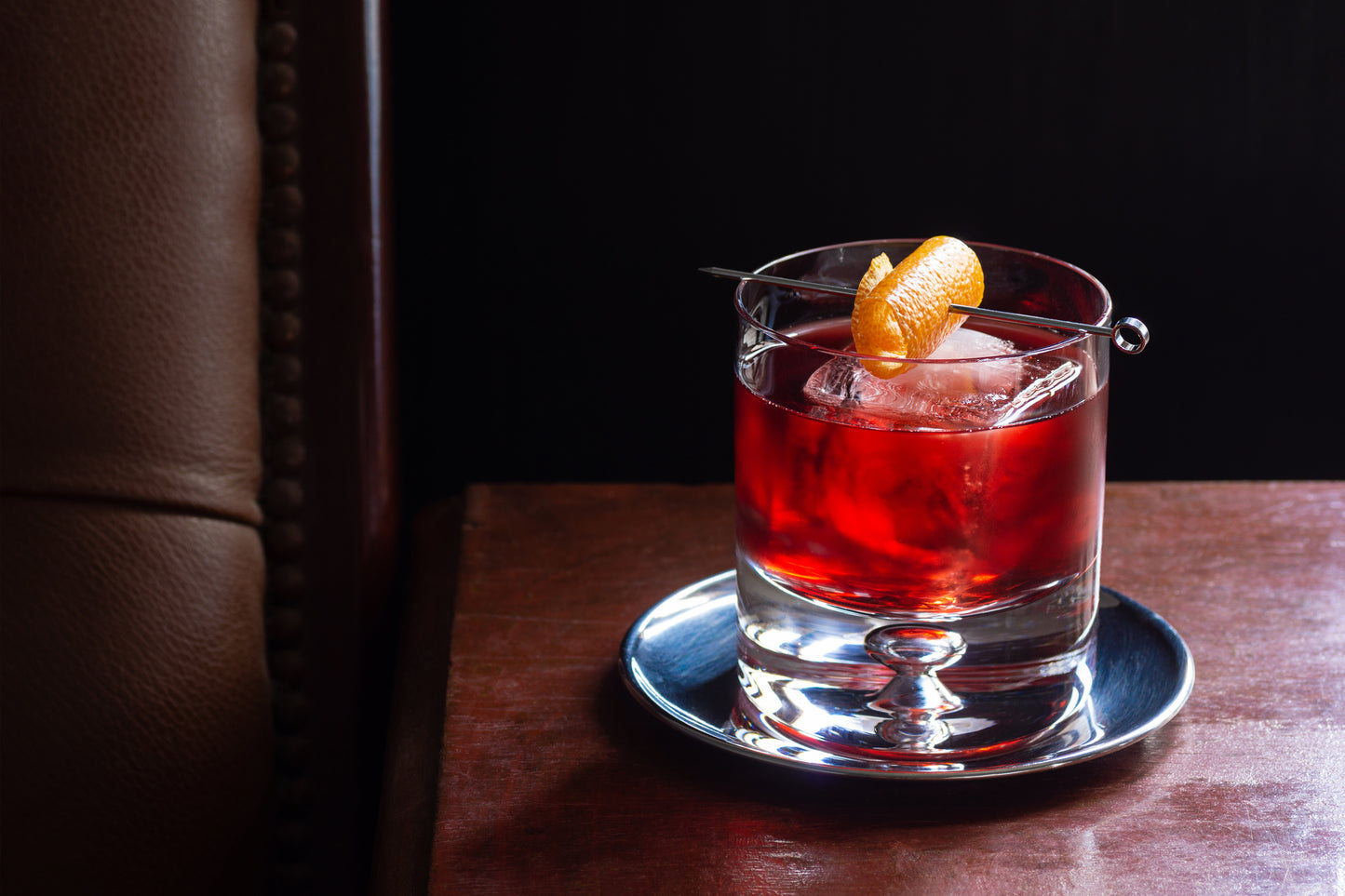 Lapsang Souchong Black Tea and Japanese Highball
There's no better way to enjoy Japanese whisky than by drinking a Lapsang Souchong Japanese Highball. This smokey, dark, and profoundly flavored cocktail recipe is a refreshing and sophisticated way to end your day. Better yet, this Highball drink modification boasts the benefits of Lapsang Souchong, including a caffeine kick and nutritional value, which whisky complements with a relaxing and flavorful effect.
What is Lapsang Souchong Tea?
Lapsang Souchong is a dark black tea that is cultivated through a labor-intensive process of drying and rolling. Offering tea-drinkers a unique dimension and depth of flavor, Lapsang Souchong is a unique brew with versatile uses and benefits. This tea type offers extraordinary nutritional value and is rich in antioxidants, which supports gut and heart health. Other benefits include helping your immune system, skin nourishment, and improved focus.
What Does Lapsang Souchong Taste Like?
Lapsang Souchong tea is known for tobacco, campfire smoke, and whiskey blends, offering deeper flavor profiles than green or white tea varietals. The tea is sometimes called the "smoked tea" as it is dried through a natural treatment process utilizing pinewood fire smoke.

What are Japanese Highballs?
The Japanese Highball ingredients are an elegant yet simple combination of whisky and Japanese club soda. It's a great way to enjoy Japanese whisky, as the alcohol is softened by the effervescence of club soda, allowing for the aromatics to come through and infuse its flavor.
Why Do Japanese Highball and Lapsang Souchong Work Together?
The secret to pairing any dark alcohols and liquors is playing off the more resonant, smokier flavor notes inherent to the beverage. Lapsang Souchong highball drink modification is the perfect addition due to its authentic pine-ember smokiness, allowing for the creation of a complex and sophisticated cocktail.
What are Other Drinks Made with Lapsang Souchong?
Lapsang Souchong is paired well with various alcoholic drinks. You may see them blended into cocktails, like an old fashioned, whisky sours, or gin punch.

Japanese Highball Recipe
Are you ready to create your own delicious Japanese Highball? It's pretty simple with our Japanese Highball ingredients. First, pull out a tall glass and fill it with ice. You will need:
1.25 oz Lapsang Souchong Prepared
1.25 oz Japanese Highball whisky Top with Q club soda
Garnish: Large lemon or orange peel
Add the whiskey to the ice-filled glass, and top with Q club soda. Stir gently to create some foam. Add the lemon or orange peel as a garnish.
Lapsang Souchong Preparation
To brew the Lapsang Souchong used for this Japanese Highball modification, you will need the following ingredients:
4 cups or 32 oz hot water
2 Lapsang Souchong teabags
½ cup or 4 oz honey water  
Steep for at least 5 minutes and discard the tea bags. For honey water, add ¼ cup (2 oz) honey to ¼ cup (2 oz) hot water to dissolve. Combine honey water and steeped tea. Store mixture in a bottle and keep it refrigerated.
Try Your Own Japanese Highball Recipe!
Are you feeling inspired and ready to dip your toes into some mixology? Purchase your new favorite Lapsang Souchong tea from Revolution Tea today! Our offerings provide unique flavor profiles to suit any taste or style, offering full leaf teas made from the highest-quality ingredients sourced from the best locations across the globe.