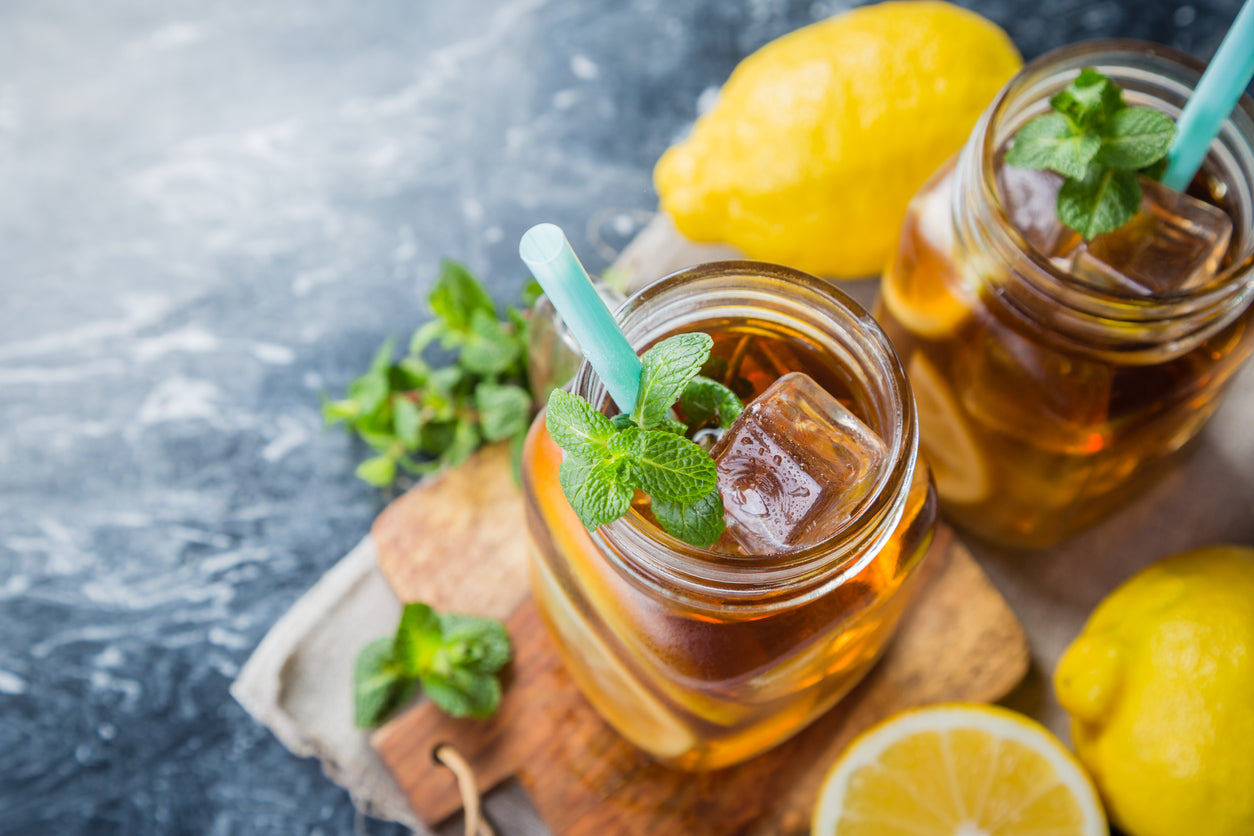 Nothing says summer quite like a mint julep. And if you're looking for a non-boozy alternative to cool yourself down now that the weather's getting warm, this mint julep iced tea recipe from Revolution Tea is just what you need.
Packed with refreshing citrus and mint flavors, this recipe from Revolution Tea is great for outdoor gatherings and cookouts, and you can also make a big batch to keep in your fridge so that you can refresh yourself when you need a break from the heat!
Best of all, it's easy to make, and since our mint julep iced tea recipe uses green tea, you can benefit from lots of antioxidants and micronutrients. That's never a bad thing! Without further ado, let's get into the recipe.
What's A Mint Julep? A Quick History & Explanation
At Revolution Tea, we know that not everyone drinks alcohol – so we've taken inspiration from mint juleps to create a recipe that has a similar flavor and is just as refreshing, but skips the booze in favor of healthy, organic green tea.
But before we dive into our mint julep iced tea recipe, let's take a quick look at the inspiration for this delicious drink – the classic mint julep. A traditional mint julep consists of just four ingredients.
Mint leaf

Simple syrup

Bourbon

Crushed ice
These ingredients are "muddled" together with a special crushing tool to release the essential oils of the mint, which helps provide the refreshing flavor the mint julep is known for.
Traditionally, this cocktail is served in a silver or pewter cup, though standard glasses are more common in most bars. It's also usually garnished with a slice of lemon and a fresh sprig of mint, which is where we got the inspiration to use lemon juice and orange juice in our mint julep iced tea recipe.
The earliest known mention of the mint julep traces to 1770. Nobody knows exactly who came up with this cocktail, but it's strongly associated with the American South, and was especially popular in Virginia in the early days.
Today, though, the mint julep is mostly associated with the Kentucky Derby, a horse race held yearly at Churchill Downs. The consumption of mint juleps has become one of the proudest traditions of those attending the Kentucky Derby. Over the two days of the Derby, more than 120,000 mint juleps are served, often alongside Kentucky burgoo, a thick meat-and-vegetable stew.
The Mint Julep Iced Tea Recipe
Prep time: 15 minutes

Cook time: 10 minutes

Total time: 25 minutes (plus time to chill and ice the tea, if needed)
Ingredients:
Instructions:
Add 1 cup of water and 1 cup of sugar to a saucepan. Turn the heat to high, and stir the mixture constantly until the sugar dissolves, leaving a clear liquid in the saucepan.


Remove the sugar and water mixtures from the heat. Add four Revolution Tea Organic Green Tea Bags directly to the mixture, as well as ½ cup finely chopped mint. Let the mixture steep for 10 minutes.


Strain the mixture through a fine mesh strainer. Remove and discard the mint, as well as the Organic Green Tea Bags.


In a large pitcher, combine the tea mixture with 1 cup of orange juice, 6 tbsp lemon juice, and 2 quarts of cold water.



Serve immediately. If the mint julep tea is not cold enough for your taste, you can store it in the fridge, or add ice cubes to each individual serving. After brewing the tea, you can store it in the fridge, covered, for up to 3-4 days.