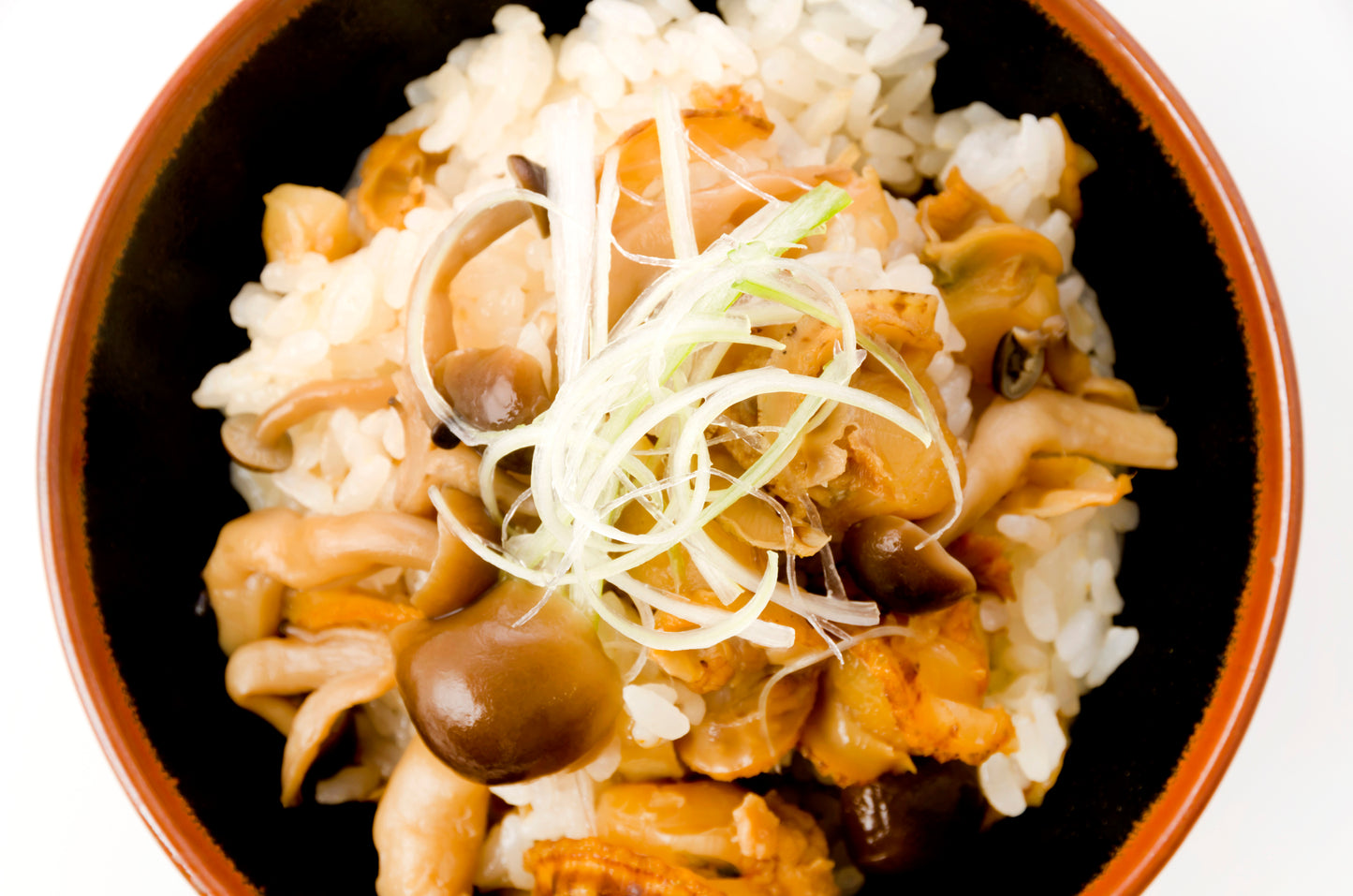 A Delicious Recipe for All Occasions!
For a vibrant first course, or a light dinner option, pair one to four scallops with shiitake mushrooms with a rich lapsang broth. The shiitake mushrooms pair nicely with the scallops and the lapsang souchong broth gives the dish a delectable, smoky aroma that'll have you bathing each bite of scallop in before you eat it.
To start, you'll need to gather these ingredients:
1 cup of brewed Lapsang souchong tea from Revolution Tea at room temperature
1 pound of large, fresh sea scallops
1 tablespoon of soy sauce
1 tablespoon of cornstarch
1 teaspoon of sugar
1 teaspoon of minced, peeled ginger
12 scallions chopped into 1 and a half inch lengths
3 tablespoons of peanut oil
½ pound of shiitake mushrooms with the caps thinly sliced and stems discarded
Salt as needed
After gathering together these ingredients, follow these steps:
Step 1:
Mix the soy sauce and sugar into the Lapsang souchong tea in a medium bowl and then pour ¼ cup of this broth into a smaller bowl and whisk in the cornstarch.
Step 2:
Heat 1 tablespoon of the peanut oil until it shimmers in a large skillet. While the oil is on the skillet, season the scallops with the amount of salt you want. Once the oil is shimmery, add the seasoned scallops to the skillet in a single layer and cook them over high heat until they're golden on the bottom. This will usually take 4 minutes. Once golden brown, turn the scallops over and let the other side cook for a minute. Once they're done, transfer the scallops into the bowl with the broth.
Step 3:
Add the 2 remaining tablespoons of peanut oil to the skillet along with garlic and ginger and stir for 5 seconds. Then, add the scallions and shiitake mushroom in to cook until they're lightly browned, stirring them frequently. This should take no longer than 2 minutes. Add the scallops and the broth back into the skillet and bring the mixture to a simmer. Whisk the cornstarch mixture again and add it in wit the scallops and let it cook until the broth thickens, a process which should take about 2 minutes.
After that, you're done! Serve the scallops in shallow bowls and enjoy.
Order Lapsang Souchong from Revolution Tea!
Revolution Tea's Lapsang souchong tea is a uniquely delicious black tea that's been smoke-dried over a pinewood fire to give it an aromatic smokey aroma. In addition to the wood smoke, the tea has hints of smoked paprika, pine resin, and dried longan. Because the leaves are dried at a longer period of time and higher above a pinewood fire, Lapsang souchong tea has a more intense flavor than other black teas. For those who have never tried Lapsang souchong tea before and are interested in seeing what this unique blend has to offer or had their tastebuds tingled by this recipe, we have a package of 5 that serves as a nice introduction, but for those who enjoy Lapsang souchong tea, or this dish, we also offer a 50 count product. Shop our selection today!