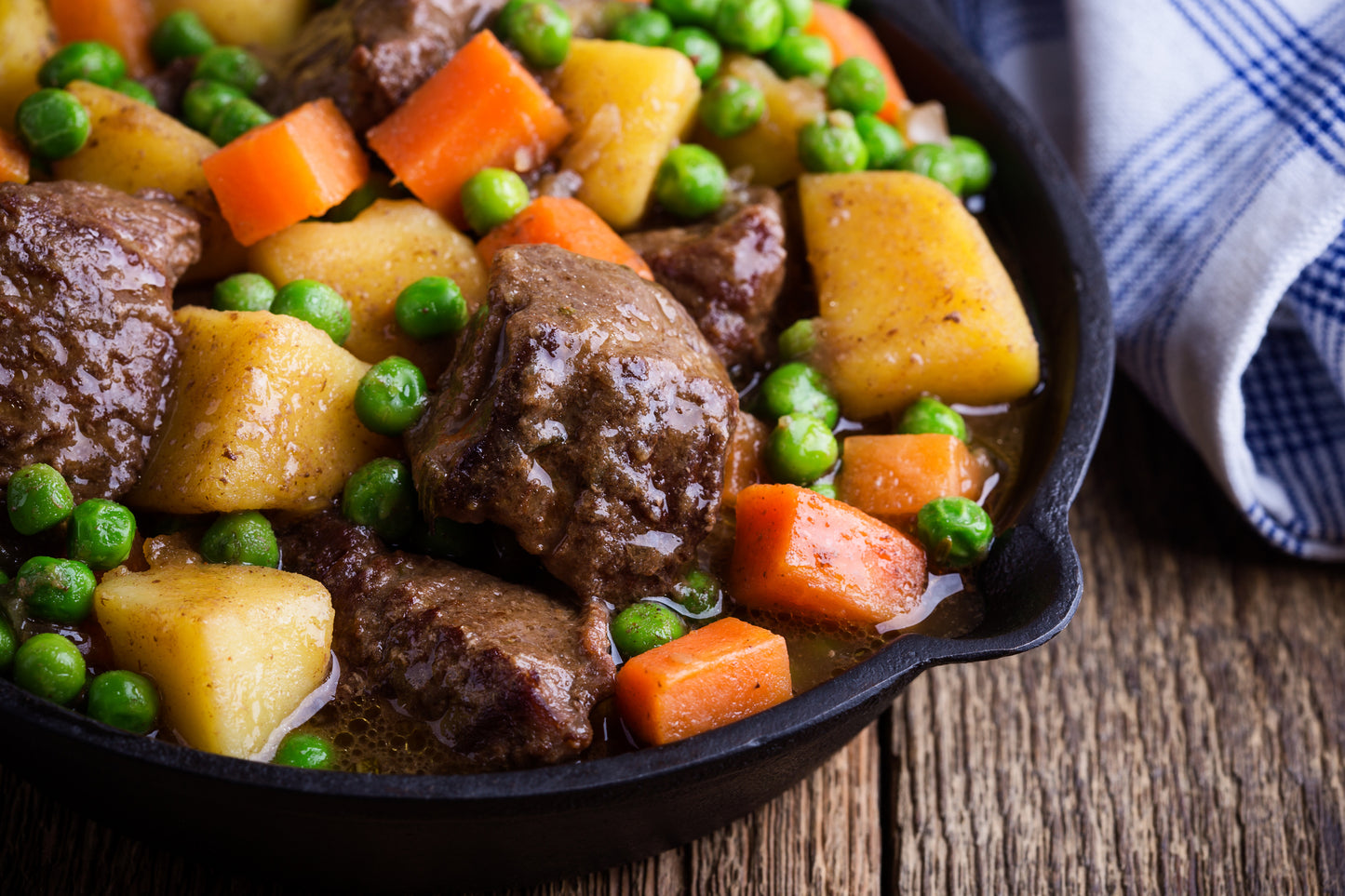 Slow cookers are a wonderful thing. Throw a few ingredients into the pot into the morning, turn it on, and you'll come home to a delicious dinner that's sure to please the whole family.
Best of all, slow cookers let you use tough, cheap cuts of meat – like chuck roast – and transform the meat into a fork-tender, flavorful delight that'll make your mouth water. With a few cheap ingredients, you'll transform your roast into something truly amazing.
And with this recipe from Revolution Tea, you can use your slow cooker and your favorite tea to make an unforgettable meal. Read on to see how easy it is to make a slow cooker chuck roast with tea from Revolution Tea!
What Tea Should I Use For Slow Cooker Tea Braised Chuck Roast?
If this is your first time making a slow cooker tea braised chuck roast, we suggest starting by using Revolution Tea's Lapsang Souchong tea. Lapsang souchong has a delicious smoked aroma – almost reminiscent of a barbecue smoker – that helps imbue the chuck roast with an intense, delicious flavor.
Of course, experimentation is never a bad thing. Feel free to try a variety of different black teas after you've made this dish a few times! Earl Grey, for example, goes well with beef due to its spicy, citrusy notes of bergamot. But without further ado, here's our recipe & instructions for tea braised slow cooker chuck roast.
The Tea Braised Chuck Roast Recipe:
Prep time: 15-20 minutes
Cook time: About 8 hours (15 minutes active)
Total time:  About 8.5 hours
Ingredients:
2 cups of Revolution Tea's lapsang souchong, made with about 5-7 tea bags

One 3-pound boneless beef chuck roast. You can use a bone-in roast, but choose a 4+ lb roast, as the bone adds a lot of weight to the roast

1 teaspoon salt

1/2 teaspoon freshly ground black pepper

2 tablespoons unsalted butter

2 medium yellow onions, halved

2 tablespoons white balsamic vinegar

1 teaspoon ground allspice
Instructions:
Season the beef thoroughly with pepper and salt and set aside.

Boil 4-6 cups of water in a medium saucepan. Prepare tea as usual.
Add onions to your skillet with the butter and cook them for about 4-6 minutes over medium-low heat until they become translucent and soften slightly.
Remove the onions and put them in the slow cooker. Sprinkle the balsamic vinegar over the onions. Add more oil or butter to the pan if necessary and raise the heat to high. Add the chuck roast to the skillet and brown well for several minutes on each side, for a total of about 8-10 minutes.
Remove the meat when it's been browned and place it in the slow cooker. Pour your prepared lapsang souchong tea over the onions and meat until covered.
Cover the slow cooker and cook on the low setting for 8 hours or until the meat falls apart when cut with a fork.
When ready to serve, remove the chuck roast from the slow cooker. Transfer to a cutting board and cut off the surface fat. You may shred or slice the beef, depending on your preference.
Serve immediately with your choice of vegetables. Enjoy!