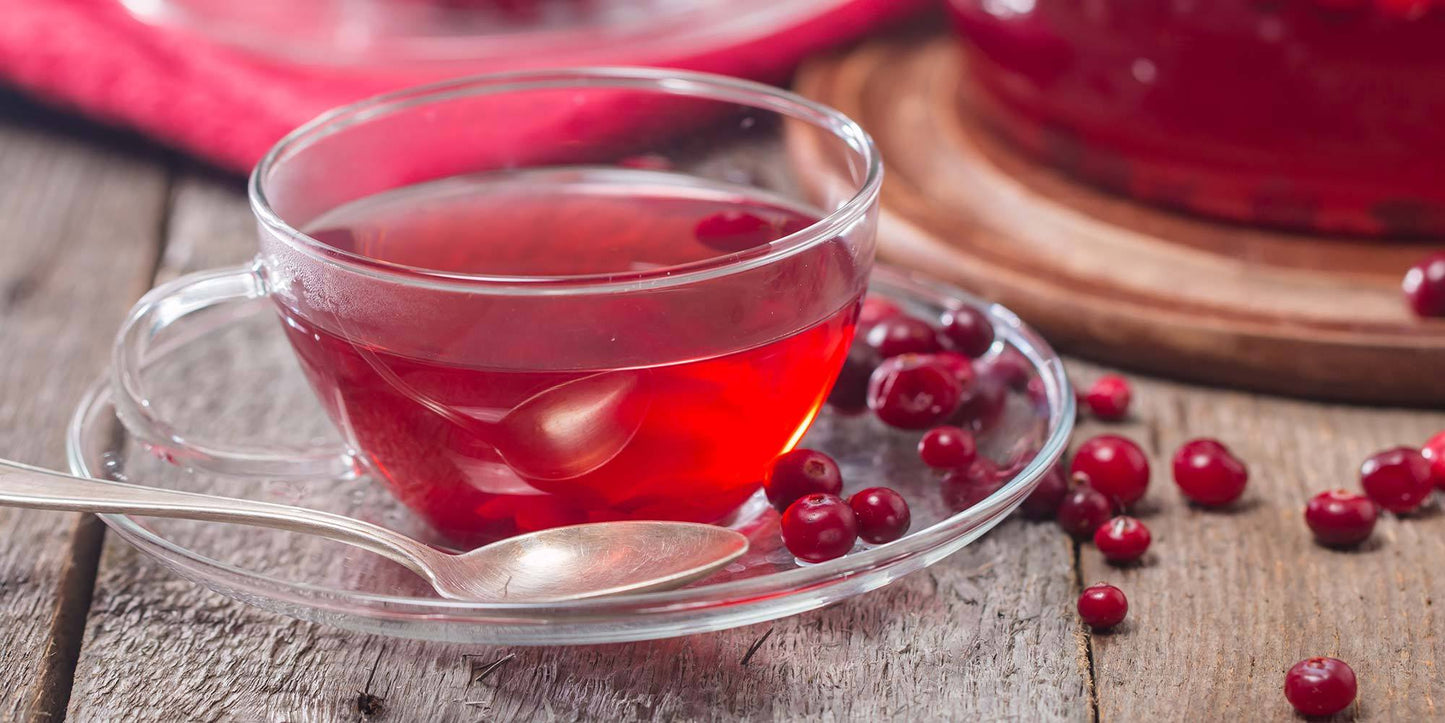 Prep Time: 10 mins
Cook Time: 2 hours
Total Time: 2 hours and 10 mins
This time of year, with the holiday entertaining and the evenings at home with just your family, is the perfect time of year for a slow cooker cranberry spice tea. Making this fruity treat is easy, and has less sugar than many other holiday punches, while also providing the gentle lift of a delicious black tea. Try combining these ingredients and keeping the tea warm in your slow cooker during a party or dinner gathering.
The ingredients you'll want to gather begin with boiling water and two bags of your favorite Revolution black tea. Then you'll want:
1/4 cup sugar or sugar substitute that works well in hot drinks.
8 cups of cranberry juice
Ground cinnamon and cloves (cinnamon sticks are a nice alternative and make the drink look interesting)
1 lemon, sliced
Cooking Instructions
It's best to use a plain black tea to take advantage of the fruit and the spice, but you might experiment with raspberry or chai teas for a different flavor profile.
Steep tea for 5 minutes in the slow cooker.
Add in the remaining ingredients: 8 cups of cranberry juice, 3 cinnamon sticks, and a half teaspoon of cloves, along with the lemon slices.
Lightly simmer in slow cooker or crockpot for a minimum of 2 hours
You can serve as early as 2 hours later, but keeping it warm can allow it to be a bit of a "punch bowl" at a winter party.
When you do serve, remove the cinnamon sticks and the lemon, since they don't look as nice after cooking for so long. You can experiment with different sweetened juice cocktails, adding other winter spices like a bit of ginger, and other fruits like orange slices. Make your slow cooker cranberry spice tea recipe your own, and when you need great tea, purchase Revolution black tea here!