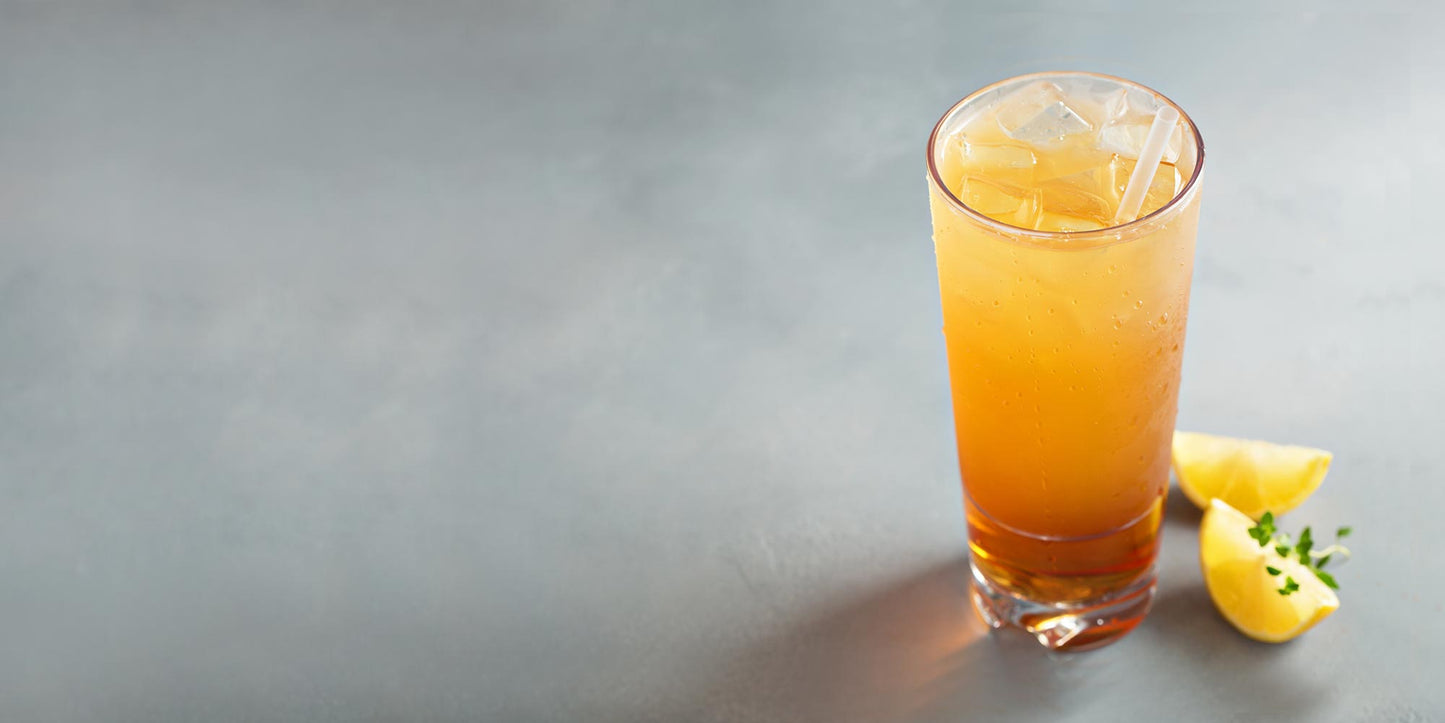 Celebrate this 4th of July with the perfect blend of sour and sweet to beat the heat, the classic Arnold Palmer. Named after the legendary golfer and creator of the drink, Arnold Palmer's are a great addition to any 4th of July menu or BBQ. The combination of classic black iced tea extract and lightly sweetened lemonade makes this a must-have for the summer season.
Before we go any further, some tea purists around the office tried to call blasphemy again, (like with our dirty raspberry chai), but after some convincing, tried this drink and loved the mix of flavor. We would like to take a brief moment to congratulate them on being adventurous and trying new things. However, we suspect the harassment from the resident flavor scientist was more likely the motivation behind trying the Arnold Palmer, but we digress.
The Legend of the Arnold Palmer
There are conflicting accounts of how the Arnold Palmer came to be a staple of American beverages, but whether you believe he invented it during his wild days as a young man at Wake Forest or that he took the flavor leap at the clubhouse one day after an unusually hot day on the links, the one thing we can all agree on is, that we are glad he did one of them because this drink is awesome!
Pick up some of our new Classic Black Tea Extract, make some lemonade and sip the afternoon away in style.
How to Make the Perfect Arnold Palmer with Revolution Tea
Prep Time: 10 mins
Cook Time: 5-10 mins
Total Time: 15-20 mins
Ingredients:
5 ounces Revolution Tea's Black Iced Tea made with Classic Black Tea Extract
3 ounces of your favorite lemonade (try a flavored lemonade, like Blueberry and add a super-fun twist to your Arnold Plamer)
Looking for the John Daly version? Just add 1 shot of your favorite vodka to the recipe!
Directions for Arnold Palmers:
Mix 8 oz of Revolution Tea's Classic Black Iced Tea.
Chill 3 oz of your favorite lemonade
Add the John Daly special if you are feeling adventurous
Enjoy!
That is it, a simple recipe made to beat the heat this summer!
We love to hear your thoughts and see your Arnold Palmer's on our Facebook or Instagram pages. @ us and tell us how you liked it!
Happy 4th of July to everyone!